J:COM group is a "comprehensive media company" that offers cable TV business and channel operation business.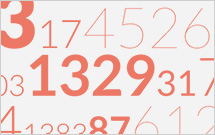 Business Outline
J:COM is a leading company of the broadcasting and telecommunications industry, offering CATV, high-speed Internet access, and fixed telephone services as well as mobile phone and electric power services and home IoT services.

J:COM expands business fields multilaterally amongst video planning/production, theater distribution, contents acquisition and distribution to VOD services, investment to and management of, and advertisement on thematic channels. J:COM aims to enhance the group's collective strengths by promoting the contents value chain.