J:COM group is a "comprehensive media company" that offers cable TV business and channel operation business.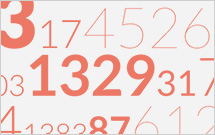 Business Outline
We provide 5 essential services: CATV, high-speed Internet, fixed phone, mobile phone and electric power through 11 consolidated subsidiaries in Sapporo, Sendai, Kanto, Kansai, and Kyushu-Yamaguchi regions.

J:COM is engaged in the whole content value chain - planning, production, and theatrical distribution of films and visual content, distribution of video-on-demand (VOD) content, video distribution of sports content, and operation of BS and CS thematic channels.